Back on Track and as Busy as Ever!
by Alexander Clare on 08/04/11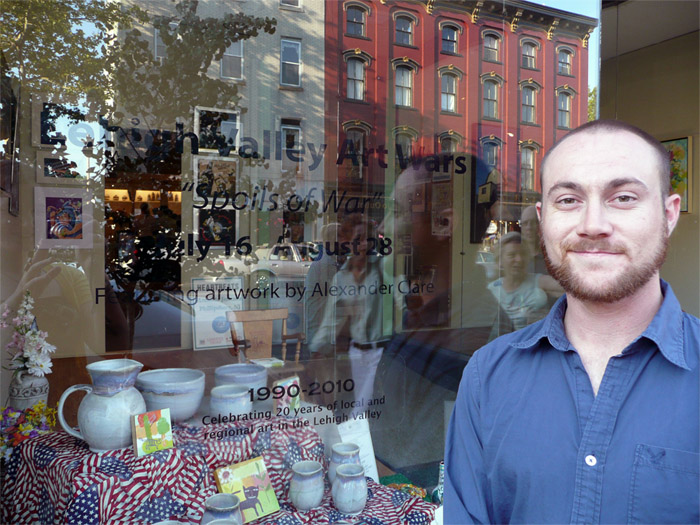 The Auction last month was a total success, and a lot of fun! My name was on the window! It's hard to make out in the picture above, but believe me, it's there! Everyone's pieces sold and I got to show off some old and new pieces including the debut of my first pinup piece, pictured here. You can view this and some new brewworks labels in the illustration section of my portfolio!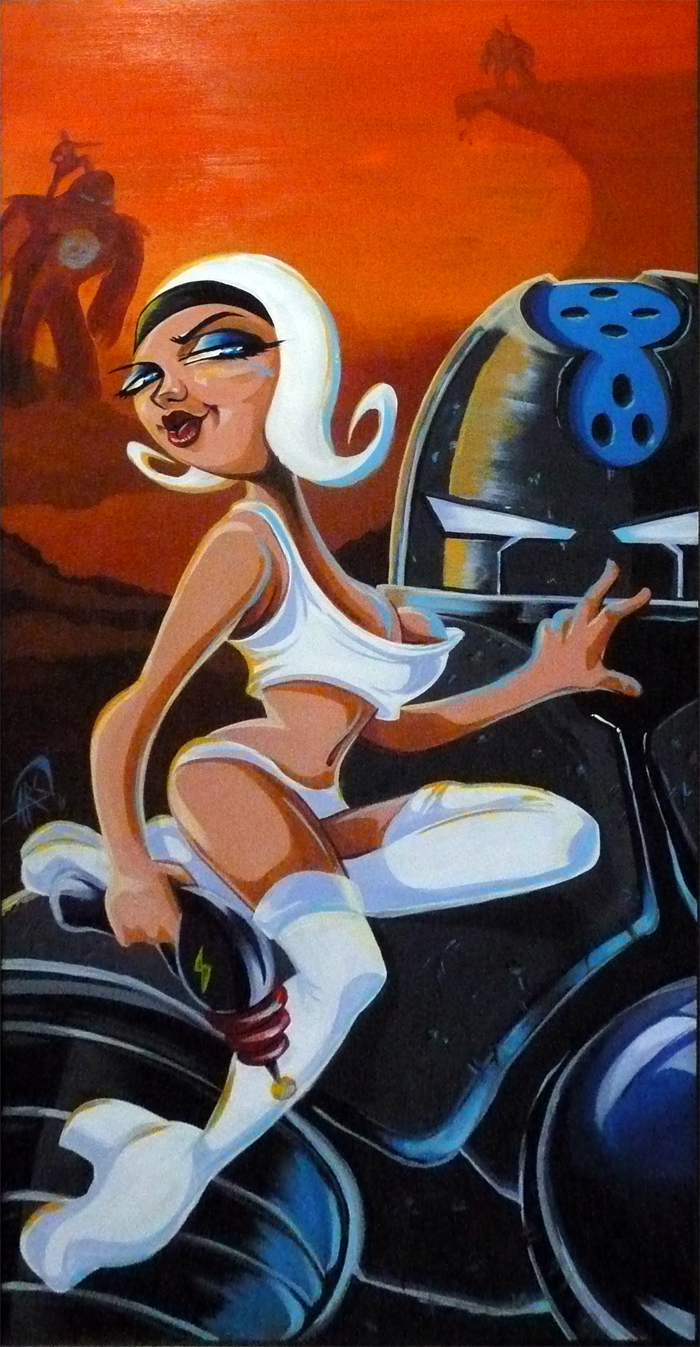 Also, please check out all the new chalkboards I've done for Brewworks in the signage section of my portfolio! Every single one of the boards has been replaced, and now they are all done by me! Here's just one, but the rest are in the signage section!