Happy December!!
by Alexander Clare on 12/02/11
Well, once again, it's been a while, but I've had a bunch of new developments! There are some new chalkboards in the signage section, and a new painting I put together for a show that closes tomorrow in Columbus, Ohio at Packrat comics. The show is devoted to a bunch of muppet-based artwork in honor of the new movie, done by a bunch of talented artists, many of whom I went to school with! I'm leaving for the reception tomorrow morning, and look forward to seeing what everyone came up with.
In the mean time, here's what I came up with: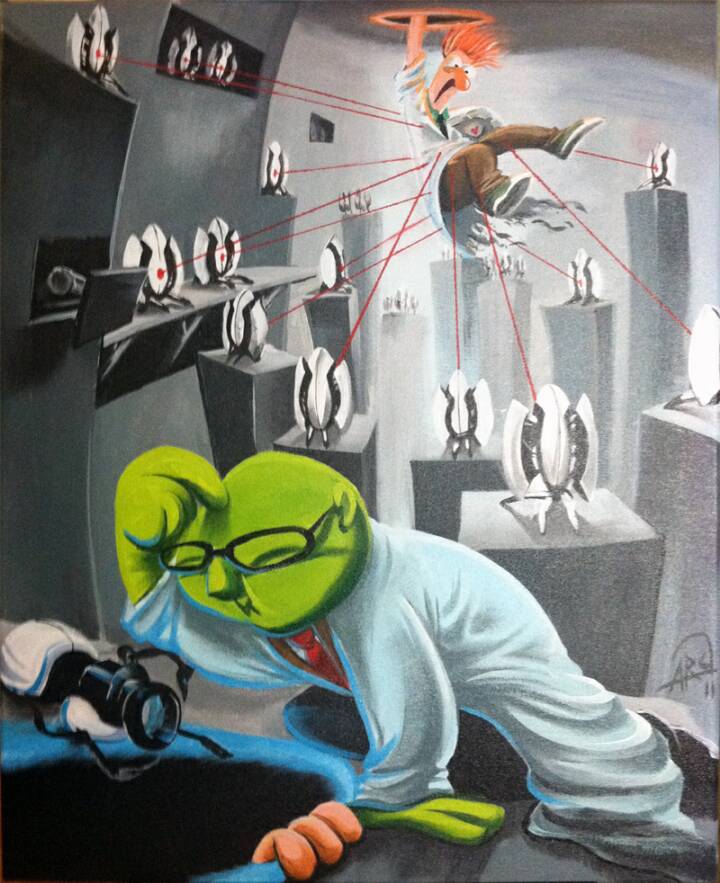 It's just acrylic on canvas. If you're a fan of the muppets and Portal, the video game, then this makes perfect sense. Otherwise, it might just be pretty to look at, haha... But it's Bunsen and Beaker, and Beaker is about to shot at by a ton of turrets after falling through a portal. Fun!
On a related note, go see the Muppet Movie, it's amazing.