Good news from multiple fronts!
by Alexander Clare on 09/17/12
Hey there everyone! I know it's been another two months since my last update, but I've been busy! Where do I start?
Well, I submitted four designs to a t-shirt designing competition over at We Love Fine.com. It's a Star Trek themed competition, and if I get enough 5 star ratings on my designs, I can win the opportunity to have my shirts printed and sold on the site! So please, if you have a moment, head over HERE, and vote for my shirts! The voting starts on 9/25. They're under the name "Alexander." Thanks!
Here's the designs I submitted:
I was also recently involved in a retro video game art show at the Alternative Gallery in Allentown, PA. I did two new pieces for it, that you can find, along with the above designs over on my Illustration page. Here's my pic of Samus from Metroid: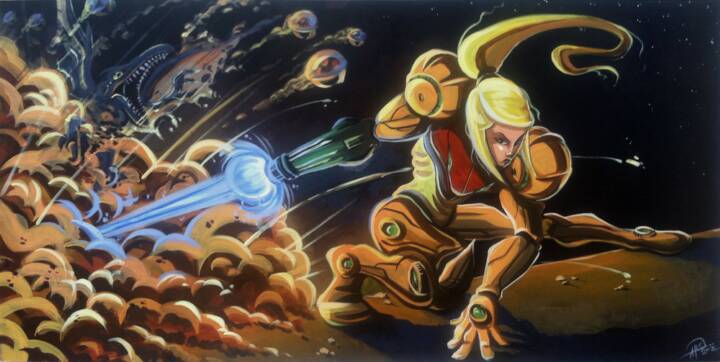 Finally, I'm going to be featured in this Friday's Exposed Section of the Express Times. It's a weekly publication that talks all about the neat things going on around the area for the weekend. The article will focus on my label work for the Brew Works, and the other art I do around the valley. You can find it just about anywhere, so pick one up and check it out!
Well, that's all for this installment, I don't want this running on forever, I'd be impressed with anyone who actually made it this far. Until next time!